Leipzig International School (LIS)
Könneritzstraße 47
04229 Leipzig
Sachsen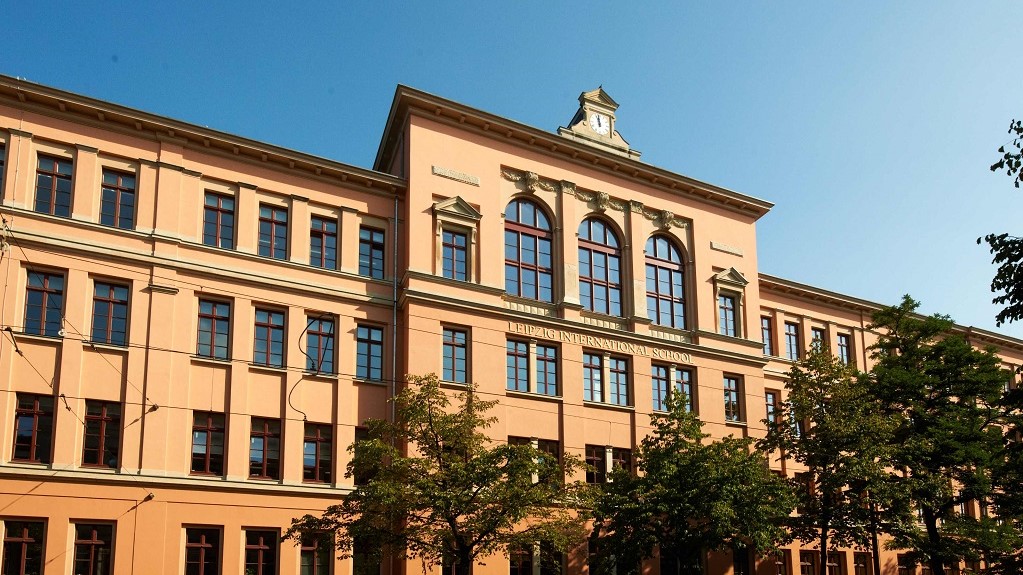 Leipzig International School (LIS)
Könneritzstraße 47
04229 Leipzig
Sachsen
Leipzig International School (LIS)
Könneritzstraße 47
04229 Leipzig
Sachsen
Leipzig International School (LIS)
Könneritzstraße 47
04229 Leipzig
Sachsen
Leipzig International School (LIS)
Könneritzstraße 47
04229 Leipzig
Sachsen
Leipzig International School (LIS)
Könneritzstraße 47
04229 Leipzig
Sachsen
Leipzig International School (LIS)
Könneritzstraße 47
04229 Leipzig
Sachsen
Leipzig International School (LIS)
Könneritzstraße 47
04229 Leipzig
Sachsen
Leipzig International School (LIS)
Könneritzstraße 47
04229 Leipzig
Sachsen
Leipzig International School (LIS)
Könneritzstraße 47
04229 Leipzig
Sachsen
❮
❯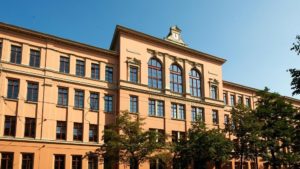 Leipzig International School (LIS)
Könneritzstraße 47
04229 Leipzig
Sachsen
+49-341-39377-500
admissions@lis.school
Beschreibung
Leipzig International School (LIS) is a non-profit co-educational day school for students from age 1 to age 18, who are part of Leipzig's diverse international community. Founded in 1992 for a tiny group of expatriate children, Leipzig International School now welcomes more than 900 students from 70 countries to a learning community with strong local roots, attracting many German as well as international families. The school employs over 200 staff members, from 20 different nationalities.
LIS is on two sites: children aged one to six enjoy a purpose-built environment, the Leipzig International Kindergarten, opened in 2014. They move on to the larger campus 1.5 km away in Schleußig, an imposing Nineteenth-Century school building, renovated and adapted to modern learning. From the age of one until graduation, students learn with us to become citizens of the world. Talented teachers, themselves internationally-minded and from diverse backgrounds, encourage and inspire students from first walking steps through to University applications.
Students are challenged to achieve their potential by rigorous curricula. In the Primary School the International Primary Curriculum promotes modern and relevant learning. In Secondary, we follow Cambridge courses to IGCSE at age sixteen, and for the oldest students, Grades 11 and 12, the International Baccalaureate caters to the full spectrum of talents, interests and aspirations.
Excellent results in public examinations are an internationally valid measure of academic success. Another external yardstick is accreditation by international associations which analyse the school's success in living up to its ideals, and require adherence to high standards in curriculum, governance, leadership, security and strategic planning. At LIS, all lessons are guaranteed due to qualified substitute teachers. Supervision facilities for Nursery and Early Years children (Leipzig International Kindergarten) are open from 07:00 until 18:00. The Primary School day begins at 08:30 and ends at 15:00. The Secondary School day runs from 08:15 to 16:00. Afternoon and morning supervision (Hort) for Primary students is available: Morning Hort is available from 7:00 until 8:25 each day; Afternoon Hort begins at 15:00 and ends at 17:00. This is covered by the school fees – no extra costs apply.
Beside this sharp focus on achievement, we take keen interest in the well-being and personal development of each child. Initiatives like the school garden, outdoor classroom, playground buddy system, community projects and a host of extra-curricular activities involving creativity, action and service, encourage young people to become balanced, versatile individuals with a sense of collective and personal responsibility.
Please enjoy exploring this website at www.lis.school, either as an introduction to the atmosphere here or to seek detailed information about our work.
Accreditation
Our Curriculum
Schulangebote
Student Life
Student Support Services: we offer counselling support; learning support; medical support; child welfare/protection
Playground Buddy Programme
Peer Mediation Programme
a wide range of After School Activities in Primary School
The House System
Student Councils: Primary Student Council, Secondary Student Council
an attractive spectrum of Extra-Curricular Activities in Secondary School (Sports, Music, Drama, Art)
Universities & Careers Support
Community Life
Parent Association (welcome families arriving from abroad by helping them find their way around and make contact with others, organising events, etc)
Home room parents, parent representatives through all school sections
many Annual community events (e.g. back-to-school party, summer concerts, musicals, drama productions, art exhibitions, sports days, etc.)
LIS online school magazine 'LIS Observer'
Parents' Sports Club
LIS Book Club
LIS School Garden
International Choir
Förderung / Zusatzangebote
Whole School:
English as an Additional Language (EAL) & German as an Additional Language (GAL) support and monitor student language development closely using the LIS Language Continuum.
In Secondary School:
Erasmus+ Schulpartnerschaft
In Primary School: well structured 'Before and After School Programme'
LIS Before School Programme (Morning Hort)
LIS After School Programme (Afternoon Hort)
Educator-in-Class Programme
Full Day Holiday Programme
Veranstaltungen
Leipzig International Kindegarten:
Open Tours -  Every First Thursday of the Month at 15:30